Discover the Soul of the American Southwest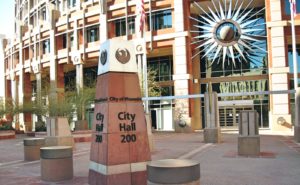 The most populated state capitol in the United States, Phoenix is the both heart of the metropolitan area known as the Valley of the Sun and the state of Arizona. Made up of red rocks, blue sky and golden sunshine, Phoenix is home to a plethora of outdoor activities like mountain trails, whitewater rafting, zip lining, and nature parks.
Downtown Phoenix features sports arenas, live music, rooftop lounges, museums, theaters, art galleries and more than 100 restaurants. Home to many interactive museums, amusement parks, luxury accommodations, and beautiful shopping centers Phoenix, Arizona is guaranteed to have something for everyone.
Our Location
1802 North 7th Street Phoenix, Arizona 85006