Civil Rights Law Court Reporters
Arizona's Top Resource for Civil Rights Court Reporters and Litigation Services!
Civil rights law is arguably one of the most important aspects of law. Each citizen in the United States is guaranteed a set of basic rights. If those rights are infringed upon, action must be taken. We at Coash & Coash are proud to provide our clients with Phoenix court reporters that are timely, accurate, and understand all the nuances of civil rights law.
Our wide range of services make us a "one stop shop" for busy attorneys and paralegals. From court reporting to videography, Coash & Coash can fulfill any number of legal needs. Our staff will work hard to help you form a successful case– no matter the circumstances.
Civil Rights Act

Equal Protection Clause

Unreasonable Search and Seizure

Discrimination
Our Location
1802 North 7th Street Phoenix, Arizona 85006
Phoenix, Arizona Legal and Court Reporting News
Recent Posts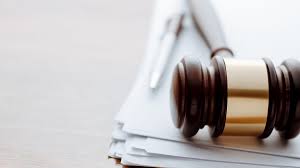 For attorneys, bar associations are a crucial resource. They provide programs, benefits, and advocacy for professionals in the industry in one, easily accessible location. But bar associations are not a one-size-fits-all organization. In order to have access to the...