Criminal Law Court Reporters
Arizona's Top Resource for Criminal Court Reporters and Litigation Services!
Criminal law attorneys are responsible for protecting the general public from horrendous crimes, and at times, they are responsible for proving the innocence of a person who has been wrongly incriminated. No matter which side of the coin these attorneys fall on, they need a legal team that fully supports them with a comprehensive understanding of the field.
The staff here at Coash & Coash are the court reporters attorneys need. Our court reporting and litigation specialists have a complete understanding of the difficult ins and outs that come with criminal law. They are fluent in the terminology and dedicated to their practice. Our care for our work and our top of the line technology are what make us one of the most sought after firms in Phoenix.
Our Location
1802 North 7th Street Phoenix, Arizona 85006
Phoenix, Arizona Legal and Court Reporting News
Recent Posts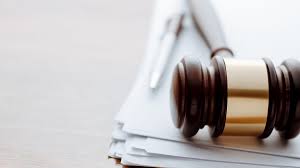 For attorneys, bar associations are a crucial resource. They provide programs, benefits, and advocacy for professionals in the industry in one, easily accessible location. But bar associations are not a one-size-fits-all organization. In order to have access to the...