Out-of-town Depositions have never been easier.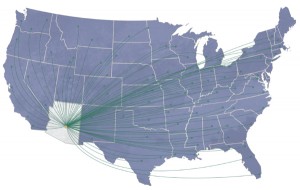 Let Coash & Coash manage your out-of-town deposition. We have the ability to arrange for a reporter, videographer, conference room, interpreter and videoconference facility anywhere in the world.
All transcripts and video products will flow through our office so that you receive them the way you like them every time. Best of all, this service is offered at no additional cost. And because of our longstanding relationship with the finest court reporting firms across the world, we can provide you with the same preferred pricing that their clients receive.
Don't take a chance on service for your out-of-town deposition; we will work with our trusted network of reporters to provide you with the same level of service to which you are accustomed.