Intellectual Property Law Court Reporters
Arizona's Top Resource for International Law Court Reporters and Litigation Services!
International law is the set of laws and regulations that govern relations between states and nations. The area of practice can quite literally effect the lives of people across the world. These laws can encompass anything from treaty delegation to international crime cases. When forming a legal team for one's international cases, an international law attorney needs litigation professionals they can count on every time.
An attorney will never have second thought when they schedule a service with Coash & Coash. Our court reporters bring their accuracy, diligence, and work ethic to each case, no matter how large or small in scale. Our staff goes the extra mile so they truly understand the difficult terminology and nuances that come with something as sensitive to detail as international law. No matter which service attorneys or schedule with us, you can count on us to be there with unparalleled service you need.
Humanitarian Law

International Courts

Trade

Labor Law

Statehood and Responsibility
Our Location
1802 North 7th Street Phoenix, Arizona 85006
Phoenix, Arizona Legal and Court Reporting News
Recent Posts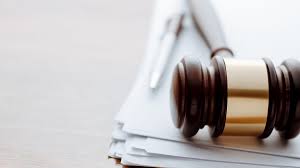 For attorneys, bar associations are a crucial resource. They provide programs, benefits, and advocacy for professionals in the industry in one, easily accessible location. But bar associations are not a one-size-fits-all organization. In order to have access to the...