Intellectual Property Law Court Reporters
Arizona's Top Resource for Intellectual Property Court Reporters and Litigation Services!
Intellectual property law is the area of practice that protects the rights of artists and inventors. These individuals sometimes spend as long as years on a project, and as long as they want it, it is important they reap every right and reward their work offers. If something happens and those rights are infringed upon, creators need an attorney who can restore these rights. 
To provide creators the results they deserve, attorneys need a capable litigation team. When attorneys and their paralegals book with Coash & Coash, they can be confident their case is in good hands. Our specialists have an in depth understanding of the difficult terminology and nuances that come with the area of practice. No matter which service a legal professional books with us, our staff will do everything in our power to deliver exactly what the client needs.
Patent

Trade Secret

Intellectual Rights

Public Domain

Abandonware
Our Location
1802 North 7th Street Phoenix, Arizona 85006
Phoenix, Arizona Legal and Court Reporting News
Recent Posts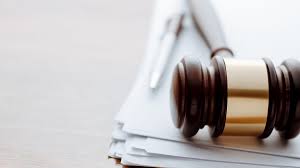 For attorneys, bar associations are a crucial resource. They provide programs, benefits, and advocacy for professionals in the industry in one, easily accessible location. But bar associations are not a one-size-fits-all organization. In order to have access to the...