Real Estate Law Court Reporters
Arizona's Top Resource for Real Estate Court Reporters and Litigation Services!
Every person will either own or rent property at some point in their life. That fact alone should be enough to prove just how important real estate law is. Individuals and businesses alike need real estate law to regulate rights to use, possess, or add additions to any property or land. When these regulations need to be discussed between parties, real estate attorneys and their legal teams are there to help.
The area of practice possesses quite a bit of unique and at times confusing jargon and nuances. Our staff at Coash & Coash are fluent in the terminology that comes with real estate law and will prove to be the backbone for any attorney's case. Our transcripts are always accurate and delivered in a timely manner. You can count on our reliable staff to deliver on each and every one of your needs.
Forclosure

Landlord Tenant Laws

Construction Defects

Mortgages and Equity Loans

Land Use Laws
Our Location
1802 North 7th Street Phoenix, Arizona 85006
Phoenix, Arizona Legal and Court Reporting News
Recent Posts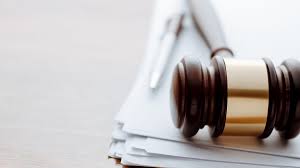 For attorneys, bar associations are a crucial resource. They provide programs, benefits, and advocacy for professionals in the industry in one, easily accessible location. But bar associations are not a one-size-fits-all organization. In order to have access to the...