The Answers to Our Most Frequently-Asked Questions!
What Makes for a Successful Deposition?
A deposition is an essential part of the discovery process for any case. When our legal clients ask us about creating a successful deposition we always answer the same way: Be Prepared!
This means, scheduling your court reporter in advance and being aware of any equipment or amenities you may need. Last-minute schedulings can cause headache, stress, and delays that add up to more expensive costs for services and expert witnesses.
This includes preparing your deponents whenever appropriate, with everything they need to be professional and provide your attorneys with the deposition that will help your case. This includes everything from their outfits to sending them legal and technical glossaries in advance.
Does Coash and Coash Offer Mobile Videoconferencing?
Yes! Our state-of-the-art mobile videoconferencing equipment includes all HD cameras and ultra high-speed Internet feeds. Our connections are secure, private, and more reliable than Skype. Finally, we also offer the availability for conference attendees to patch in on any mobile device, such as a smartphone, tablet or desktop computer.
Do You Offer PDF and E-Transcripts?
Yes! Coash and Coash is pleased to offer the option of downloadable .pdf files of all transcripts as well as e-transcripts that are compatible with the Westlaw Case Notebook. We also offer the E-Transcript Bundle Viewer, and other popular litigation software for your deposition records.
What Is the Ultimate Preferred Lead Time for Booking a Deposition?
The answer is the sooner the better. This means that the more lead time Coash and Coash or any other court reporting team is provided for depositions the better. Be sure to include all relevant information regarding facilities and technology requirements.
Our Location
1802 North 7th Street Phoenix, Arizona 85006
Phoenix, Arizona Legal and Court Reporting News
Recent Posts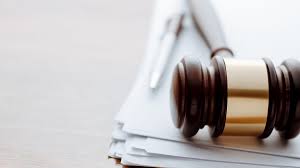 For attorneys, bar associations are a crucial resource. They provide programs, benefits, and advocacy for professionals in the industry in one, easily accessible location. But bar associations are not a one-size-fits-all organization. In order to have access to the...