Health Law Court Reporters
Arizona's Top Resource for Health Law Court Reporters and Litigation Services!
Health law is the expansive area of practice that regulates all things related to healthcare services– be they pharmaceutical or hospital. It sets standards for the relationship between those who provide healthcare, and those who receive it, so to ensure no one is taken advantage of. The array of topics surrounding the field can be anything from services, to contracts, to fraud. 
At Coash & Coash, attorneys and paralegals don't have to worry about whether or not their court report will be able to preform to their high standard of work. Our health law court reporters have a complete understanding of all the nuances and jargon that comes with the area of practice. No matter what service is booked, we can fulfill your legal needs. 
Compliance

Fraud and abuse

Medical malpractice

Insurance and the third-party payer system

Creation of healthcare service entities and management
Our Location
1802 North 7th Street Phoenix, Arizona 85006
Phoenix, Arizona Legal and Court Reporting News
Recent Posts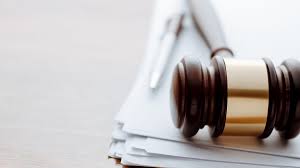 For attorneys, bar associations are a crucial resource. They provide programs, benefits, and advocacy for professionals in the industry in one, easily accessible location. But bar associations are not a one-size-fits-all organization. In order to have access to the...