Arizona's Top Resource for Tax Law Court Reporters and Litigation Services!
Tax season is something we all dread and must face. It doesn't matter who you are or what your monetary standing is– at some point in our lives, we will all deal with tax law. It could be for something standard like tax returns or something more serious like fraud (though we hope fraud is something we never have to deal with). Attorneys in this area of practice must be familiar with local and national laws alike, and so do their legal teams. 
Our Phoenix court reporters at Coash & Coash are precisely the litigation support professionals you need on your legal team. Our staff is well-trained and fluent in the unique terminology and nuances that come with tax law, and will prove to be a valuable addition to any team. Combat with our timeliness, effectiveness, and accuracy, you can be confident that our staff will get the job done precisely when and how you need it. 
Tax, tariff, and trade

Tax Reform

Government Revenue 

Exemption

Unions
Our Location
1802 North 7th Street Phoenix, Arizona 85006
Phoenix, Arizona Legal and Court Reporting News
Recent Posts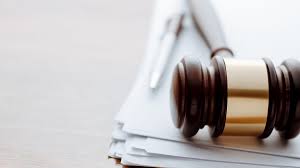 For attorneys, bar associations are a crucial resource. They provide programs, benefits, and advocacy for professionals in the industry in one, easily accessible location. But bar associations are not a one-size-fits-all organization. In order to have access to the...