Education Law Court Reporters
Arizona's Top Resource for Education Court Reporters and Litigation Services!
When one works within the area of practice that is education law, they are working in a field that directly influences the lives of the children of our nation. The area of practice protects children from discrimination on the basis of sex and their skin color, promotes special education, funding, and much more. Attorneys in this field must have a legal team that is equally as passionate about their work as themselves.
Our court reporters at Coash & Coash have taken it upon themselves to become as knowledgeable as possible about the inner workings of the education system, and the field of education law. They are fluent in the terminology and nuances, allowing them to produce the most accurate transcripts possible. They know that a good transcript can make or break a case, which is why they will do everything they can to ensure that their clients receive the best of the best results.
Our Location
1802 North 7th Street Phoenix, Arizona 85006
Phoenix, Arizona Legal and Court Reporting News
Recent Posts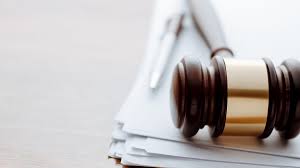 For attorneys, bar associations are a crucial resource. They provide programs, benefits, and advocacy for professionals in the industry in one, easily accessible location. But bar associations are not a one-size-fits-all organization. In order to have access to the...