Make Your Next Remote Deposition Successful
During these uncertain times, remote depositions are crucial to the progression of the legal world. At Coash & Coash, we are dedicated to providing our clients the resources they need to have a successful deposition, even when we can't be there in person.
In this video, President Jerry Coash Jr. lays out a breakdown for attorneys to follow while conducting a remote deposition. Learn how to prepare for a remote deposition by watching the video below!
---
A Guide to Taking Remote Depositions for Attorneys and Legal Support
Thank you both!
 Coash has it down. I have no feedback for either of you, but then again you are both pros.
 I thought it went great! I wish in-person proceedings would go as well. 
 Zoom works great. Using Adobe looks great too (now that I've seen what others are doing).  
Can we make virtual depositions and proceedings the standard now? Ha ha!
 Thanks to you two, and your office, for ALL the help and support. I really appreciate it.
Our Location
1802 North 7th Street Phoenix, Arizona 85006
Phoenix, Arizona Legal and Court Reporting News
Recent Posts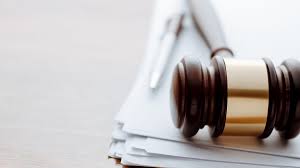 For attorneys, bar associations are a crucial resource. They provide programs, benefits, and advocacy for professionals in the industry in one, easily accessible location. But bar associations are not a one-size-fits-all organization. In order to have access to the...