Environmental and Natural Resources Law Court Reporters
Arizona's Top Resource for Environmental and Natural Resources Court Reporters and Litigation Services!
Environmental law is a collection of laws that govern how humans may interact with their natural environment. Natural resources law governs how we may use parts of the environment that result in an economic and societal impact. Together, this area of practice is a vastly important to our days to day lives– it regulates our oil consumption, and also the air we breathe. Attorneys in this area of practice are passionate about the people, and the planet. They need a litigation team that can keep up with them.
Time and time again, our court reporters at Coash & Coash have proven to be a crucial part to any legal team. Our timely and accurate reporters get the job done right the first time, and will deliver the results our clients need and have come to expect every time. As a result, our staff is comprised of some of the most sought after court reporters in Phoenix.
Clean Air Act

Riparian Rights

Endangered Species Act

Easement

Resource Conservation and Recovery Act
Our Location
1802 North 7th Street Phoenix, Arizona 85006
Phoenix, Arizona Legal and Court Reporting News
Recent Posts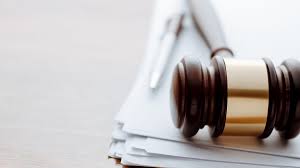 For attorneys, bar associations are a crucial resource. They provide programs, benefits, and advocacy for professionals in the industry in one, easily accessible location. But bar associations are not a one-size-fits-all organization. In order to have access to the...